Lab Created Diamond Rings
---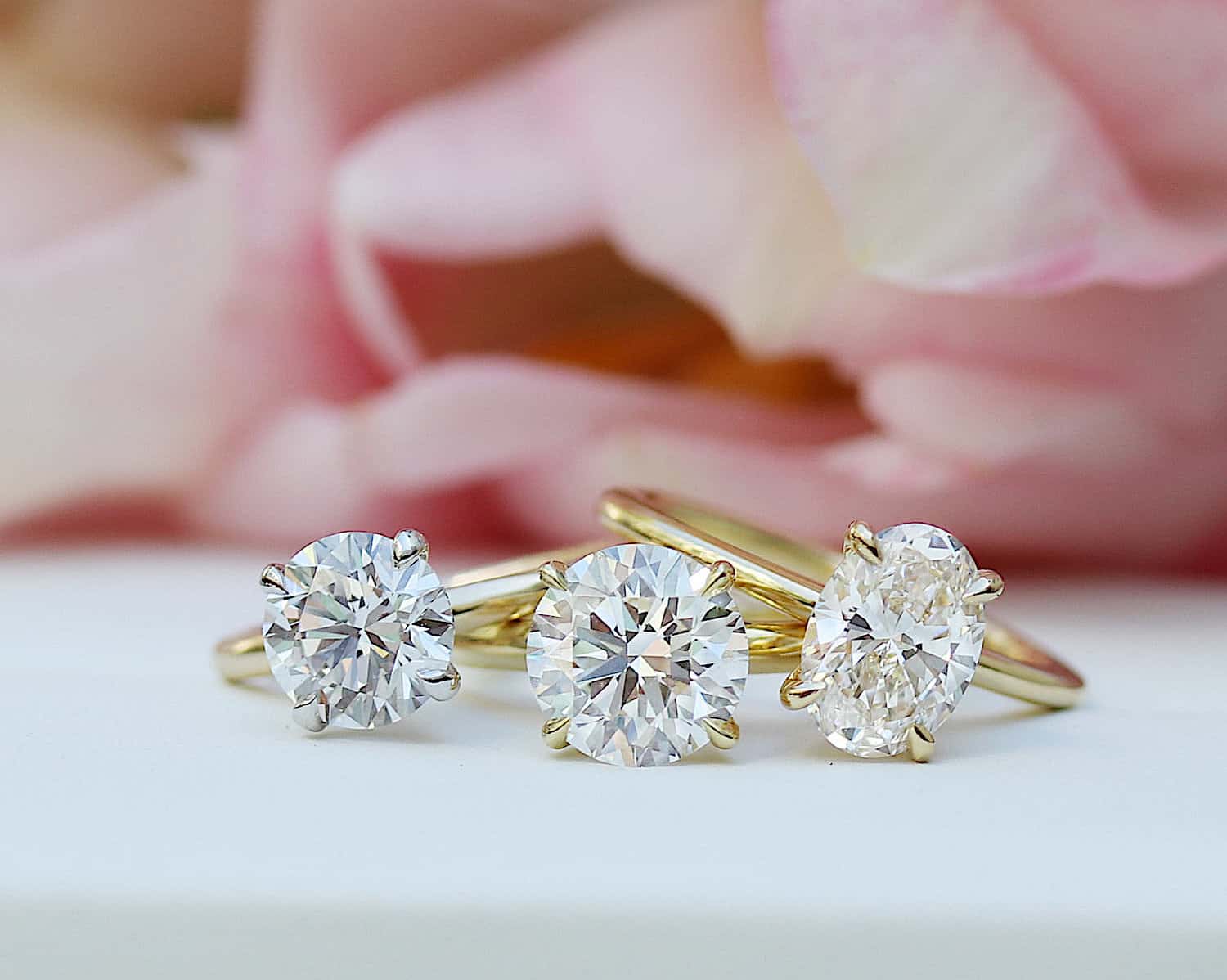 Lab-created diamond rings have been made since the mid-1950s, but only in recent years have labs like GIA been able to make diamonds suitable for jewelry use, with lab-made stones that have a clarity level, color and weight more identical to natural diamonds. Lab-made diamonds are increasingly available for jewelry applications, and with their price being significantly lower than real diamond jewelry, the demand is there. Lab-made diamond rings are indistinguishable from diamond rings made with natural diamonds, except for under specialized scrutiny in a lab, where the crystals can be looked at on a microscopic level. This means nobody has to know the difference when you give a lab-made diamond ring as a gift.
When you choose a lab-created diamond engagement ring, you can put more money toward your dream honeymoon or buying a home. Also, you can purchase a larger wedding ring than you could otherwise afford if the diamond were earth mined.
Ring Types and Styles
Browse our lab-grown diamond rings. Find your rings by selecting your stone type, shape, and size, recycled metal type, ring size, and more. Beautiful, ethical and affordable engagement rings and bridal jewelry crafted with conflict-free lab-grown diamonds. All Ring Styles for 2020/2021.